How Can I Sell My Music in the Blue Truffle Music Store?
Interested in selling your music in the Blue Truffle Music Store? The Blue Truffle Music Store specializes in jazz improvisation, and is available to selected jazz artists that regularly perform both nationally and internationally in clubs, concerts, and related jazz venues. Because Blue Truffle customers have come to expect only the finest jazz improvisations, all albums must be pre-approved before they can be added to the Blue Truffle Music Store. As a result, we are only able to sell a percentage of the jazz albums submitted for consideration. While we accept all styles/genres of jazz, only selected albums featuring jazz improvisation will be considered. In addition, we reserve the right to limit the number of albums in any single genre. Qualified applicants interested in selling their completed jazz albums in the Blue Truffle Music Store must send a link to audio files and related information (e.g., album reviews, press releases, etc.) to info@bluetrufflemusic.com. Why Blue Truffle? The Blue Truffle Music Store is a non-exclusive digital marketplace for selected jazz downloads, CDs, sheet music, books, private Skype lessons, merchandise, etc. Blue Truffle jazz artists can increase sales and gain exposure without restricting and/or interfering with their existing marketing and sales activities (e.g., iTunes, CD Baby, TuneCore, Amazon, etc.)
Requirements
Selected jazz artists must provide Blue Truffle with: Jazz Albums: Completed CD, digital cover art, related metadata (titles, song lengths, etc.) Promotional Materials: Liner notes, biography, press quotes, videos, website/social media links, one sheets, press kits, and any other relevant promotional materials. Once your album is listed in the Blue Truffle Store, update your website, Twitter/Facebook, etc., with a link to your Blue Truffle artist page.
What are FLAC Files?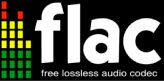 It is no secret that MP3 audio files are missing audio information from the original recordings. Mp3 audio files are compressed to produce smaller file sizes to reduce download time and facilitate streaming. Although there may be little noticeable difference with much of today's popular music, jazz artists spend years mastering many of the technical nuances routinely discarded by this compression process.
Because physical CDs contain audio files (e.g., WAVs) generally considered too large for downloading, FLAC files were developed to facilitate downloading without loss of audio information. Although still larger than MP3s, FLAC files are about half the size of standard WAV files. While they take a little longer to download and require additional disk space than Mp3s, most jazz fans believe that FLACs are well worth the effort. Some jazz fans even equate shopping for jazz at a giant download store to going to a fast food restaurant for gourmet truffles (i.e., the vegetable, not the chocolate, although chocolate truffles are pretty good, too). As you would expect, many of our customers shop the Blue Truffle Music Store for premium jazz FLAC downloads.
Why settle for Mp3 audio files when you can buy high-definition FLAC files (free lossless audio codec), rich in all of the technical nuances that jazz artists spend years learning to master for the same price?
The two most popular free FLAC players are