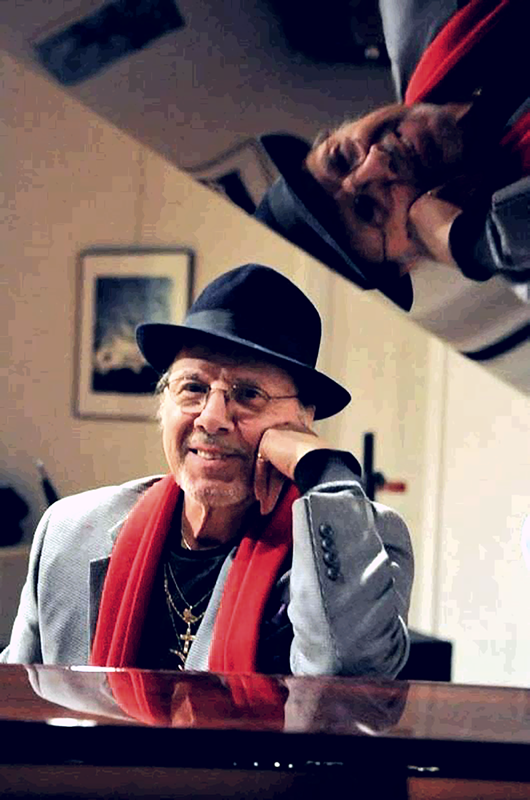 A native of Morristown, NJ, Rio Clemente is a member of its Hall of Fame. He has been named Professional Artist of the Year by the Arts Council of the Morris Area, New Jersey Monthly Magazine has named him among its "Top 40 New Jerseyans" and the New Jersey Jazz Society has named him Musician of the Year.
Rio's career began with a BMI scholarship for musical theatre and subsequent studies at Juilliard School of Music. A grant for new composers followed from Broadway Tomorrow. Along with his classical training, Rio developed a style embracing a diversity of music, including jazz, that makes him a most expressive and versatile pianist.
After several television appearances, Rio advanced to playing at the JVC Jazz Festival, the Newport Jazz Festival, Carnegie Hall and Avery Fisher Hall at Lincoln Center. He has entertained audiences in Europe, Bermuda, the Virgin Islands and Antigua. He has performed at the United Nations and has appeared with the Jefferson Symphony in Golden, CO, with the Livingston (NJ) Symphony and with ensemble groups like the Morris Choral Society and Orchestra.
As a music educator, Rio has served as music director for the Generations of Jazz program of the New Jersey Jazz Society. He has recorded under contract for Melody Music, Satellite Records, Riff Records and Holland labels, Showplace Musik Productions and has published ten CDs under his own Etnemelc Music Productions label. As a composer, he has written a number of selections ranging from Gospel to Latin, and orchestral arrangements. In collaboration with lyricist/ author Carmine Lombardo, Rio has composed the music for four musicals including the family musical, "Dare To Dream." He has also performed Dave Brubeck's Mass "To Hope! A Celebration." (Dave Brubeck has written, "Rio Clemente is EXCELLENT!")
Rio's latest accomplishment was performing at the White House representing the United States Coast Guard and all Auxiliaries. He has also been given the honor of being selected as Auxiliarist of the Year for exemplary service from Sector New York, United States Coast Guard.